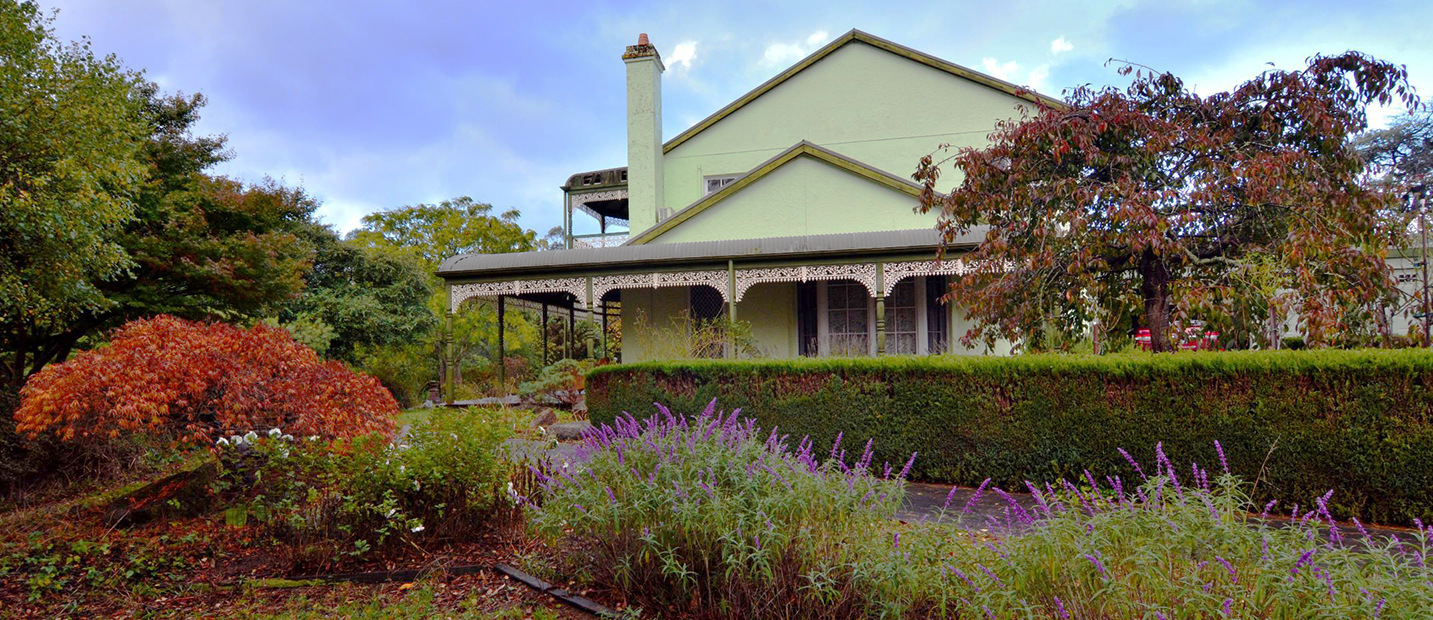 Brilynbrook Country Accommodation is a beautiful 50 acre property
located 
in Gembrook, Victoria – 50 acres of heaven.
There are picturesque gullies and gardens to explore, forest and mountain springs, creeks and waterfalls. Native animals abound such as wombats, kangaroos, echidnas, lyrebirds and even a family of platypus have resided in our large spring fed dam for over 40 years. Recently we have noticed a return of the koalas. Many species of birds have made our garden their home for example, Blue Wrens, fantails, finches,a variety of parrots, wedge tail eagles, kookaburras, magpies, robins and water birds to mention just a few. This romantic getaway would suit couples and families as there are two units available. These private quarters are fully fitted and more information is available here.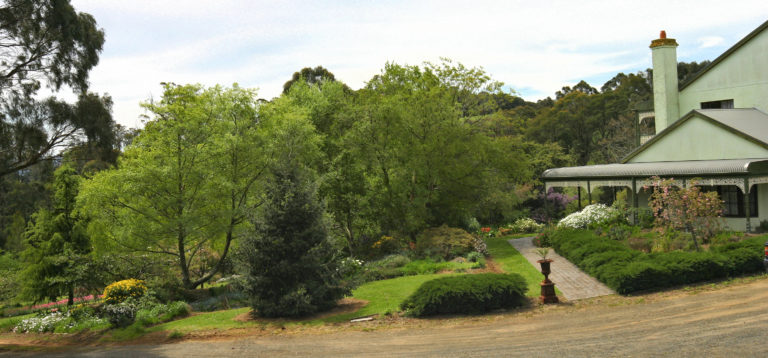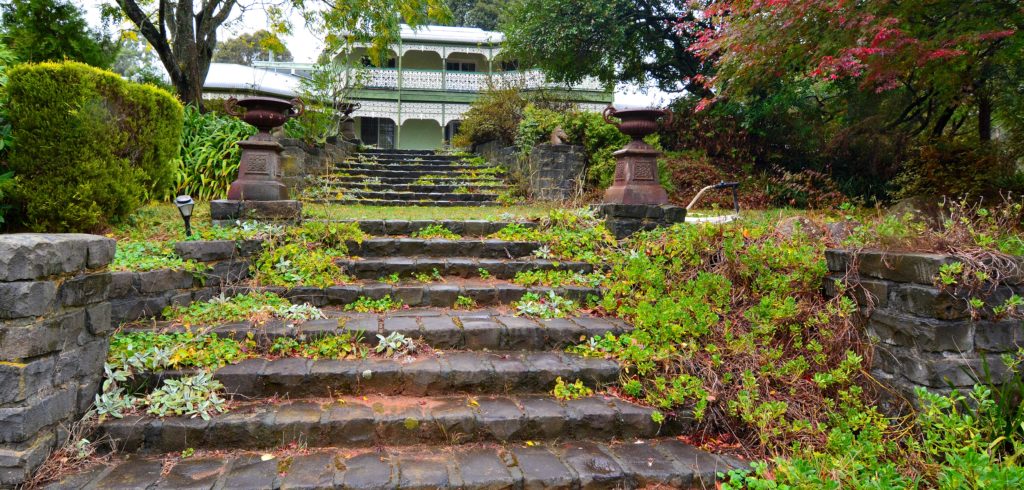 Brilynbrook is the culmination of years of hard work, dedication and love of the property and surrounding area from Brian and Lynette Petrie. Moving to Gembrook in 1967, after their first home was compulsory acquired for the development of Cardinia dam, they purchased a 5 acre property on Launching Place Rd, where they built their home and raised their 3 children.
A former dairy farm that originally sat on 150 acres that their neighbours owned. In 1977 it was divided into three, 50 acre lots and Brian and Lynette bought the middle lot which had 2 creeks and a dam. With no means to access the back paddocks they had to create the drive and 2 creek crossings, this is one highlight many guests can enjoy as the 1km long winding drive provides stunning views and and exciting entry into the property.
Lynette started planning and commenced work on the garden before the house was built. As money was tight most of the plants in the garden were from cuttings or bulbs that she struck, or gifts from friends.
In 1990 they started the building of the main house. Lynette was the designer and Brian the builder and by 1994 they had reached a stage of the building where they were able to move in though the verandahs were not completed. In 1998 they commenced the building of the stables above which the  guests units sit today. There have been guest units on and off since then.
Brian together with Melissa, his daughter-in-law, runs the property and is caretaker for Lynette's final resting place.
Wander to your heart's content or just relax by the dam. If you are lucky you will see our resident platypus family and there are ponies, turkeys, chickens, kangaroos, wombats 
and koalas to be seen too.